Wonderful wedding commission!
A few weeks ago I was asked to make a set of bridesmaids necklaces, thank you gifts from the bride. I love it when the commissioner has a vague idea, but then hands it over to me to turn it into a fully fledged design. She wanted a pendant, two hearts and a different date on each one.
After a brief chat, I thought I knew what she wanted and sent her a very rough sketch. I could see it in my minds-eye, and hoped that she could from my scribbles! This is what I sent her…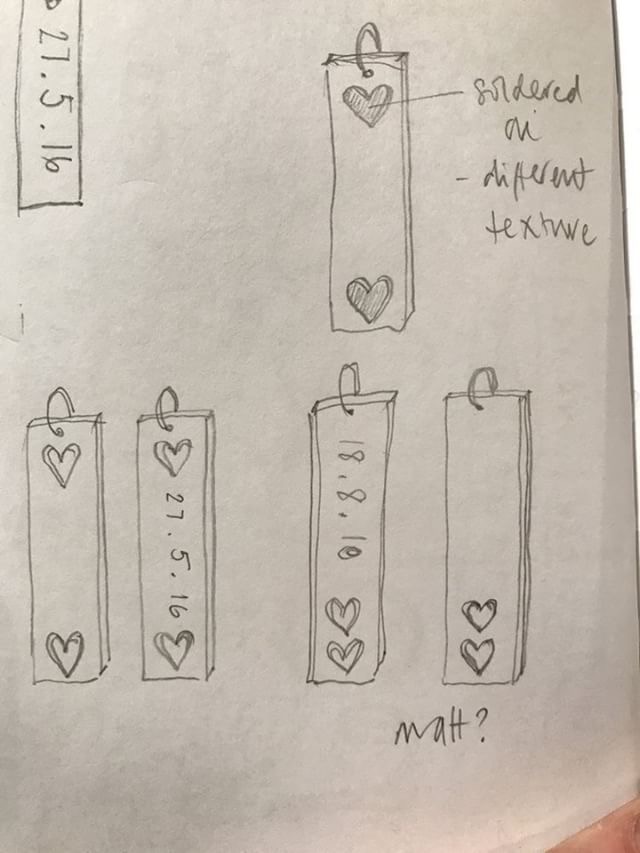 and very swiftly she chose my favourite one!
Here's the finished fronts on the pendants. The hearts are hand cut through the 1mm thick silver sheet with the engraving on the reverse. The front is what I think of as a sparkly matt texture, which I make using an evil looking tool with spiky metal moving teeth, and the back is a soft matt texture which helps the engraving stand out. Such simple and sweet design for a lovely customer. A pleasure to make!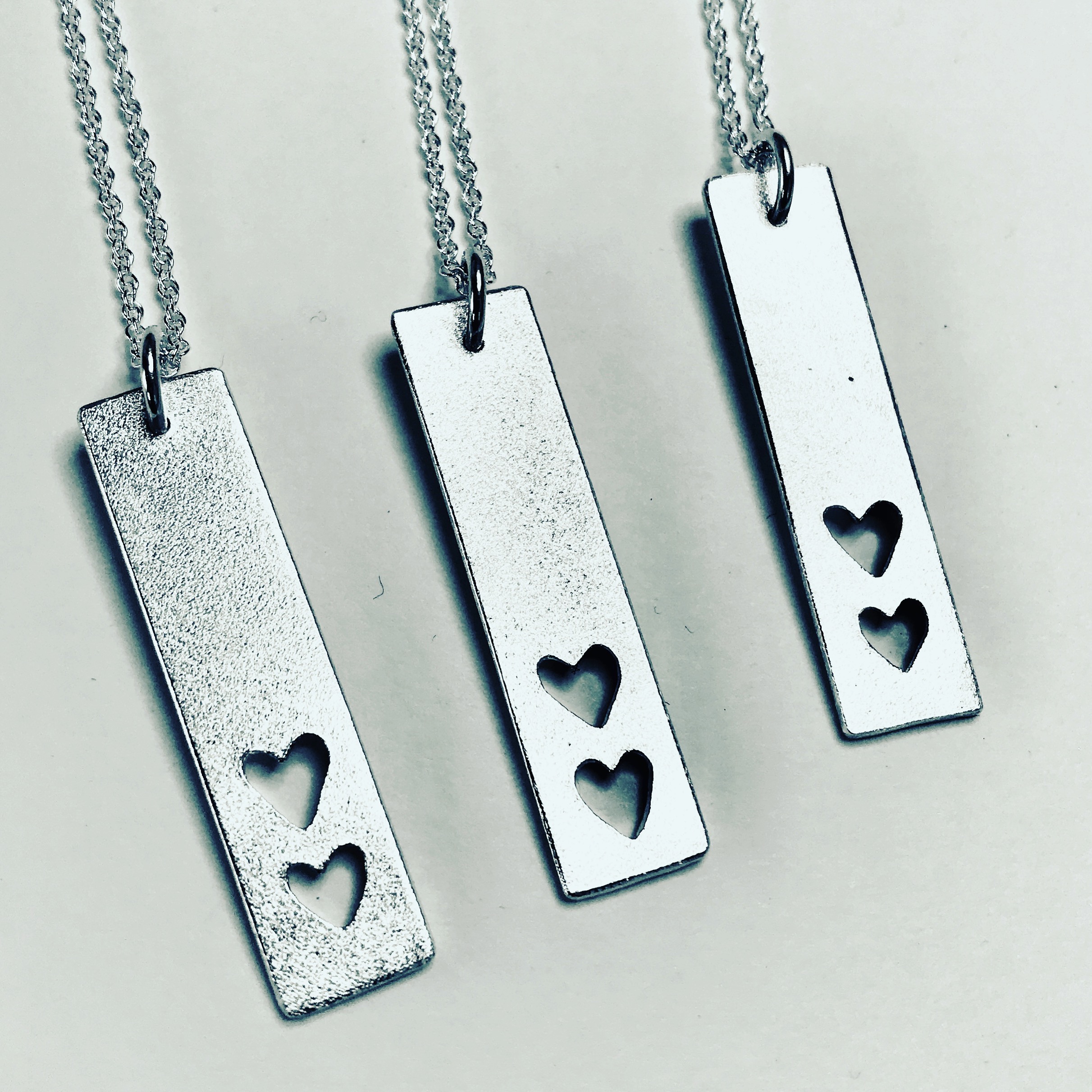 It's always fun to make wedding jewellery and wedding bands, and I'm always happy to come up with new designs, adapt my existing designs or start with your ideas.
about the author
After almost 20 years as a designer in children's publishing a short silversmithing course in 2006 prompted a change of direction.
The following year I enrolled on a part-time jewellery course, and found a local studio where I could make and sell my work.
In 2009, together with five other crafts people we found a shop space to rent on our busy local high street, the gloucester road, called Fig. We are open tuesday - saturday, 9.30am - 5pm (except August).
archive