When the day-job and hobby collide
After the last blog post about my faddish hobby addiction, I've had an interesting couple of weeks, where the two major parts of my day to day life have come together in some new jewellery! I've used threads in my some of my work before, and I do come back to the 'Magpie Jewels' now and then, but this is a very obvious collision of hobby and job!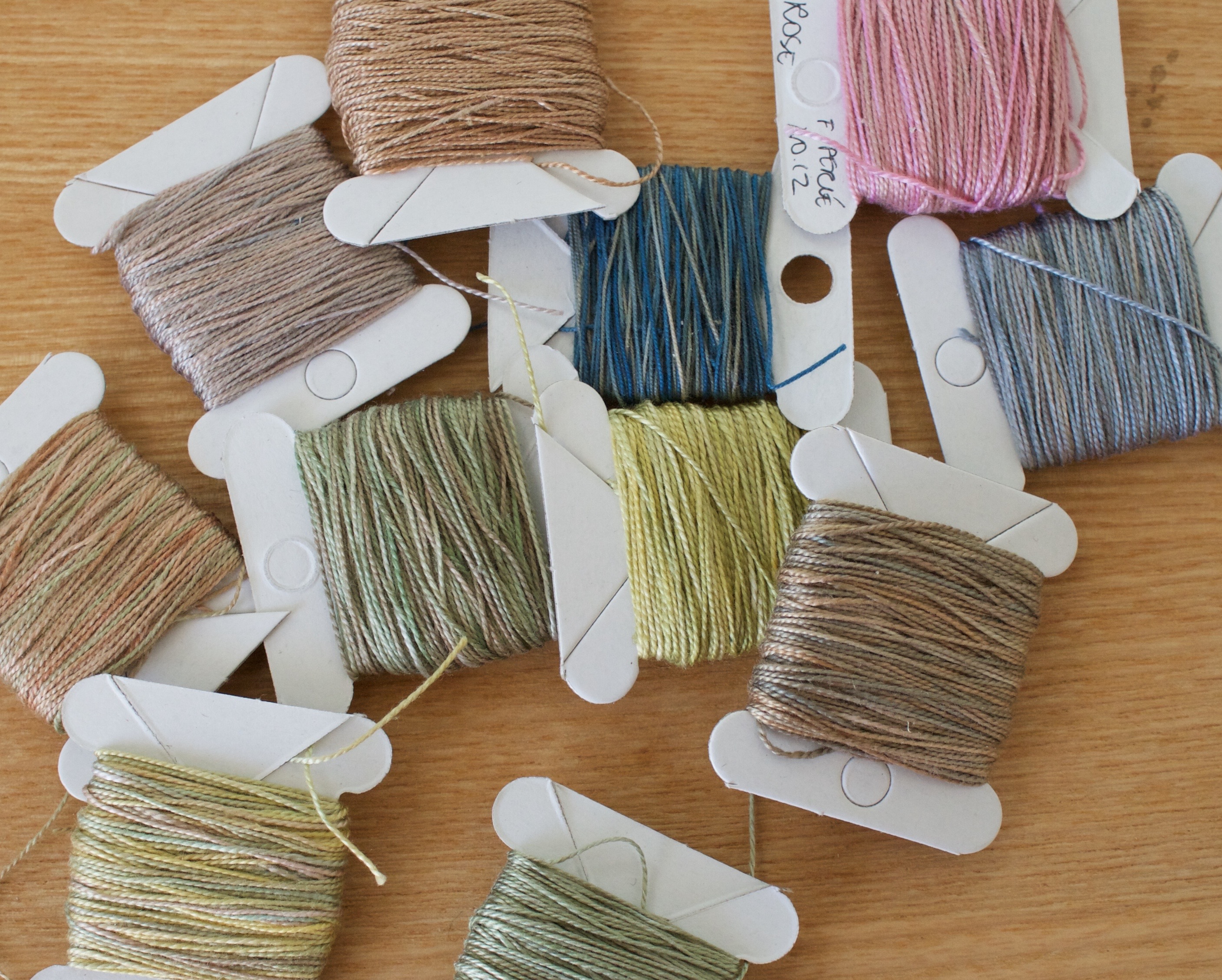 I bought these beautiful threads on Etsy, from Lorna Bateman (check out her lovely silks, ribbons and threads here). They are perlé threads, not stranded like embroidery floss, and you can get several thicknesses. Theses are perlé number 12, which is very fine, and though I have used the in my embroidery, they've not proved quite as useful as I imagined. In the past when I've wrapped wire with threads, the stranded cotton doesn't look quite right, so these are just perfect!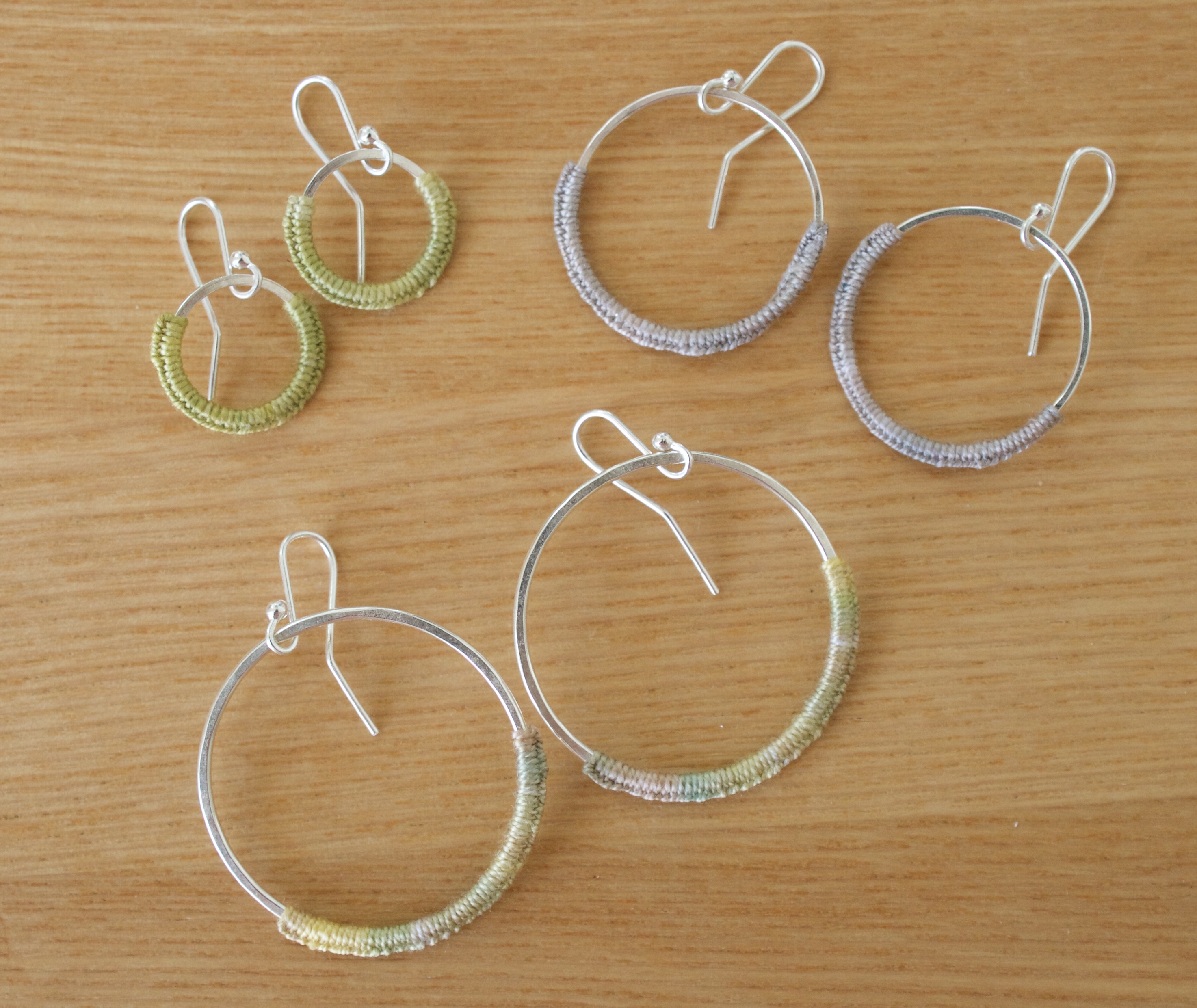 Initially I dug out some circles of silver wire that I hadn't used for other pieces (I often make spares, or end up with some that are the wrong size), polished them up and started wrapping the rings, using blanket stitch. It's a lovely, quick stitch I use often, and when you wrap it around something, you are essentially creating a knot on the outside of the wire. This gives a gorgeous, even line, and I love the contrast of it against the silver ring.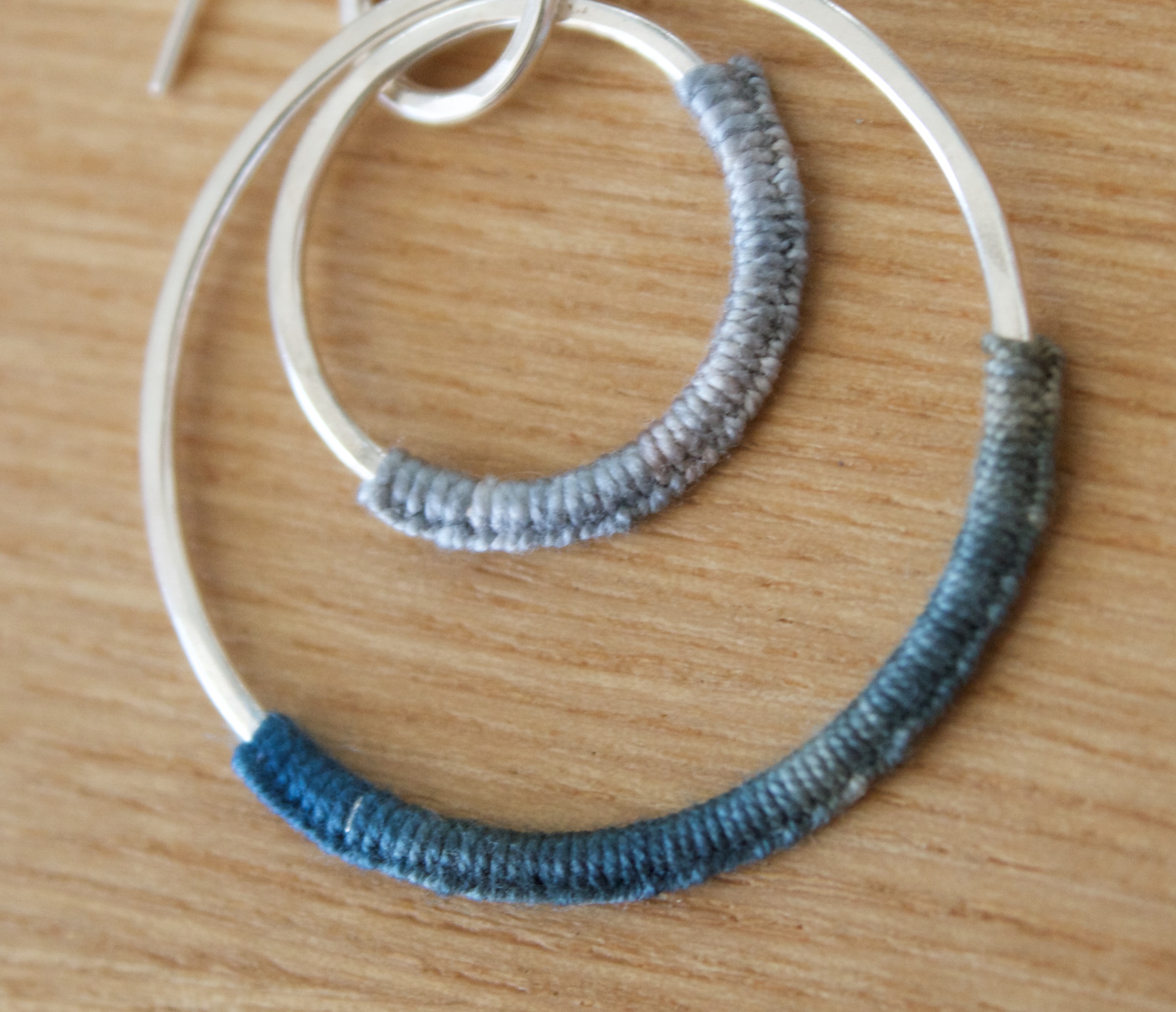 I'd made a few pairs, popped a couple of pictures on Instagram (of course) and then on Monday was chatting to a friend about how she felt about wearing jewellery that contained an element that is material, and therefore could pick up marks from perfume, moisturiser and even sweat! Her answer surprised me - she wasn't terribly bothered! It was part and parcel of the piece, and if she loved the item, then it would't put her off. so thanks to her, there's now a couple of bracelets in the making, and then I'm planning to make a necklace or two… watch out on Instagram for updates, or if any of them take your fancy, get in touch, as I doubt I will be putting these online. Perhaps on Etsy, but I think the majority will go into my physical shop in Bristol, Fig. Pop in there if you are local and see them for real!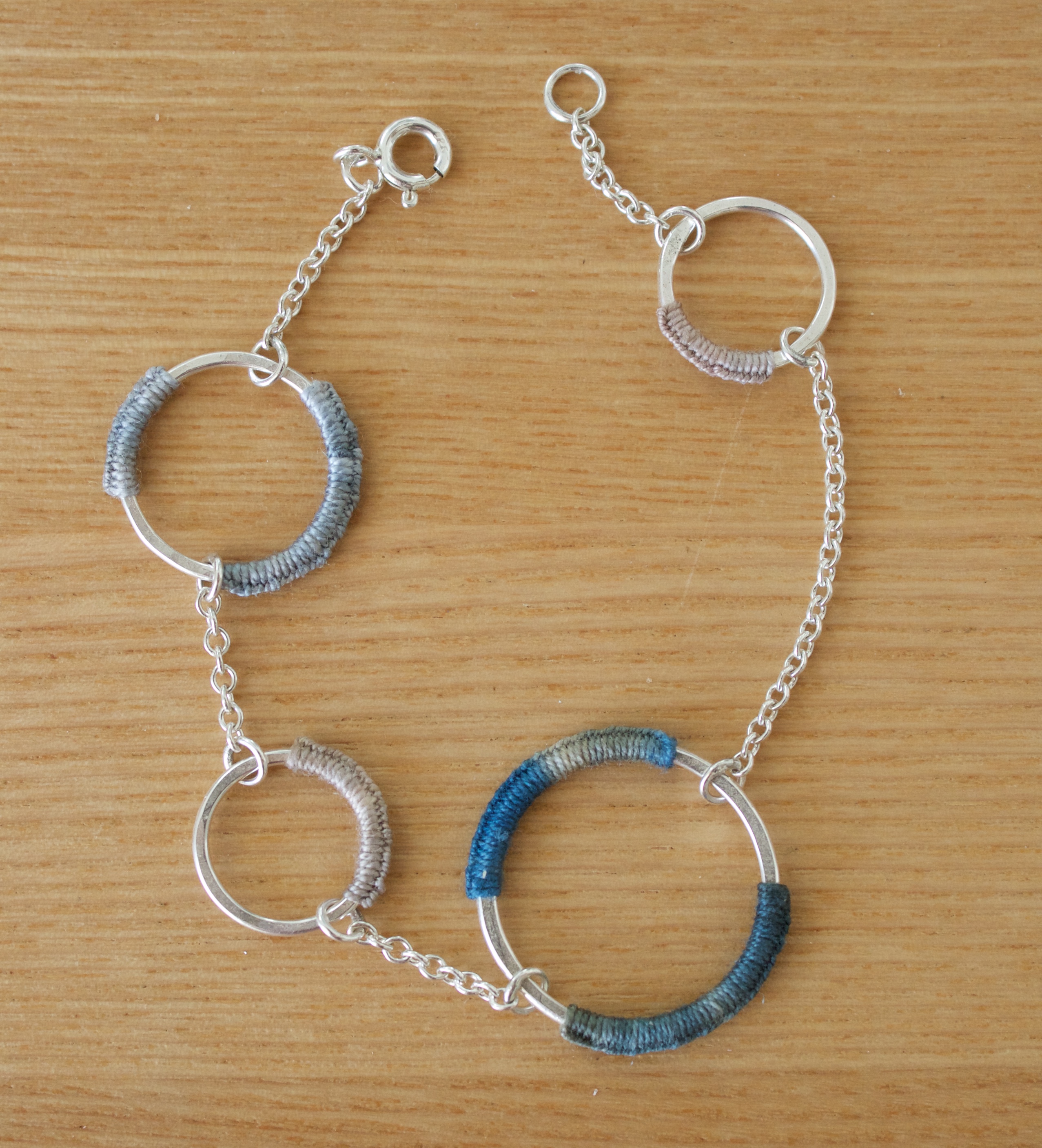 Comments
about the author
After almost 20 years as a designer in children's publishing a short silversmithing course in 2006 prompted a change of direction.
The following year I enrolled on a part-time jewellery course, and found a local studio where I could make and sell my work.
In 2009, together with five other crafts people we found a shop space to rent on our busy local high street, the gloucester road, called Fig. We are open tuesday - saturday, 9.30am - 5pm (except August).
archive