Teaching a jewellery workshop
Last weekend I went up to the beautiful Cotswold village of Uley, to Prema Arts. If you live in this part of the world Prema is definitely worth a visit! Itís not only a beautiful building, an exhibition space, and also houses some very creative artists in their studios, thereís even a fabulous cafe! The centre has regular workshops and courses all through term times, from yoga and dance, to mosaic and jewellery classes. And at seriously good prices!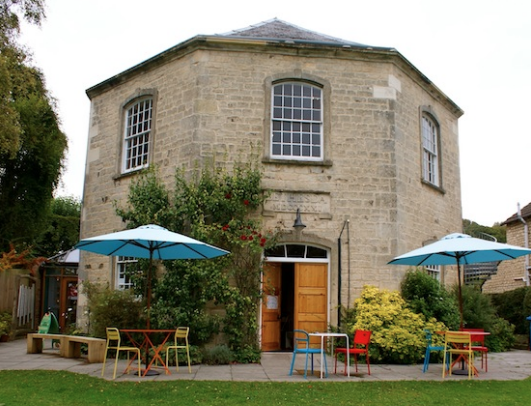 Iíve taught there before, and this time I was teaching how to make copper jewellery - for beginners! My first love when it comes to making jewellery, is piercing! Not the body piercing thing, but piercing jewellery, which essentially means cutting-out. Like paper cutting but from metal.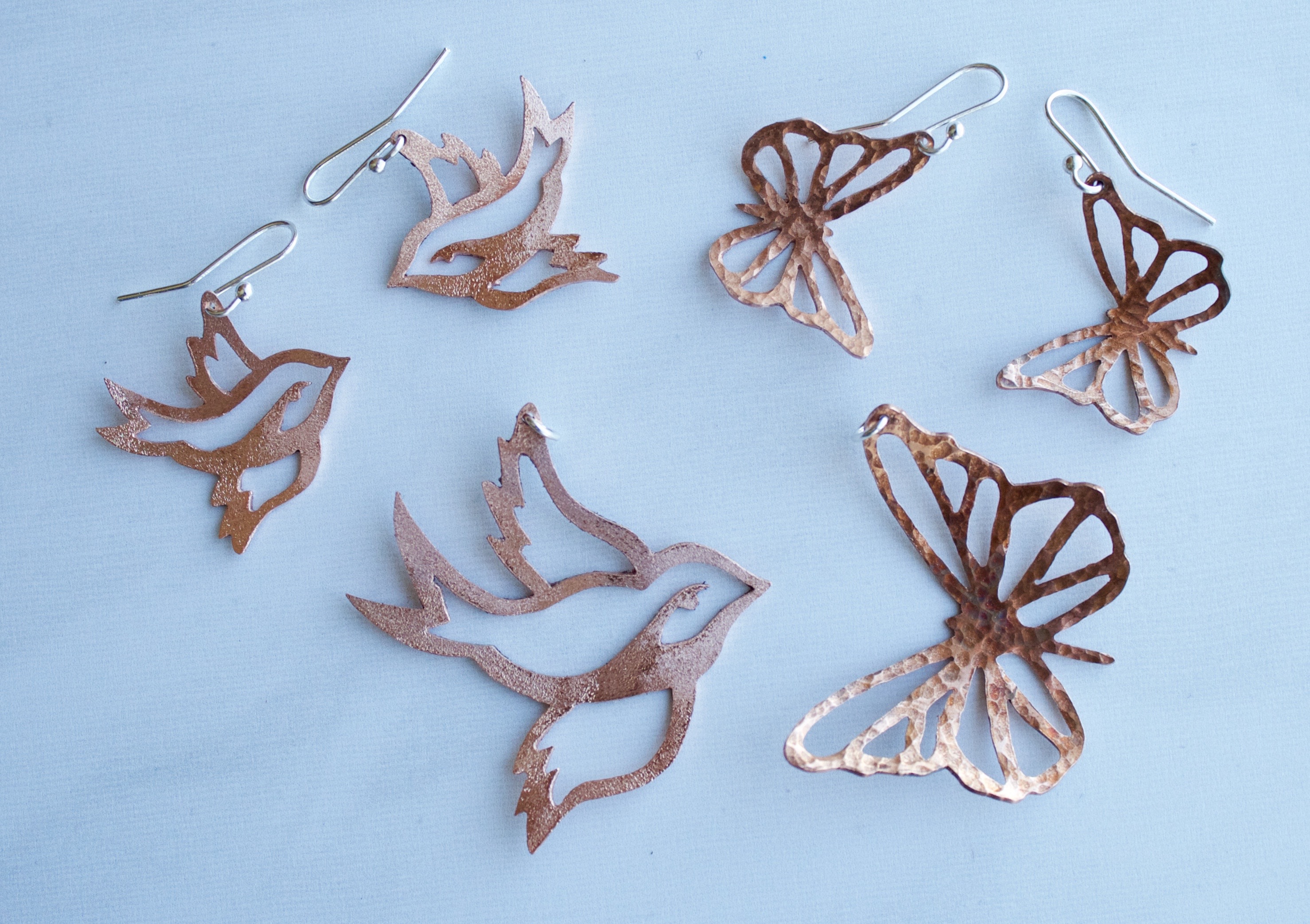 I designed two designs of jewellery for the students to choose between - a swallow and a butterfly. These were based on the tattoo style that Iíve done in the past, but modified so that a beginner can make a pendant and set of earrings in just one day. And Iím pleased to say that everyone walked away with exactly that! Nothing half finished, or needing any Ďtiddlingí at home - properly finished and ready to wear.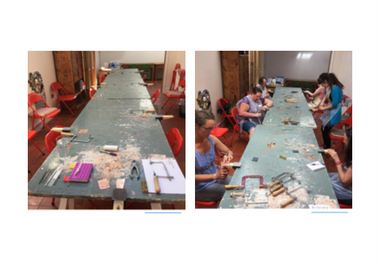 The workshop room at Prema is a long and light, perfect for making jewellery and we started the day just learning to saw metal, using jewellery (or coping) saws, on scrap copper. The students progress to cutting out spaces from within the metal (so that you get holes!), and then learning how to file and texture the metal. Once they had that under their belts we progressed to the final pieces, which were spray lacquered at the end of the day, and put on silver earwires and a jump rings for the pendant. A very productive, successful and satisfying day all round!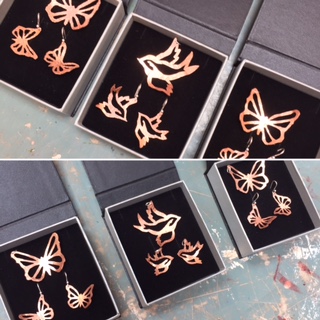 Comments
about the author
After almost 20 years as a designer in children's publishing a short silversmithing course in 2006 prompted a change of direction.
The following year I enrolled on a part-time jewellery course, and found a local studio where I could make and sell my work.
In 2009, together with five other crafts people we found a shop space to rent on our busy local high street, the gloucester road, called Fig. We are open tuesday - saturday, 9.30am - 5pm (except August).
archive