Taking on a commission and meeting new people!
Iím working with a lovely man on a commission for his wifeís upcoming birthday, and just finished a commissioned ring for another customer who comes into the shop Fig in Bristol. Commissions can be really inspiring, complicated or stressful, but usually they have one thing in common - getting to know someone a little better! I particularly enjoy understanding the reasons for the present, or the narrative that the piece will convey, whether itís subtle or obvious, itís aways a special feeling having that extra involvement in the piece.
One of my favourite stories is about a woman who was getting married and wanted me to make her a wedding ring. We chatted on the phone first, and she talked about one of my rings she'd seen in the shop, and a costume ring she had and loved. I sent her some sketches and then made a silver rough version for her to come and see. I had no idea of her ring sizes as I'd not met her or measured her finger, but when she tried it on, it fitted perfectly! She's a tiny person, so it really was luck that the tiny ring I'd made fitted so well! I ended up making rings for her and her husband, and then a necklace and matching bracelet for the wedding day that went with her dress as we were clearly so in-tune with each other's thinking!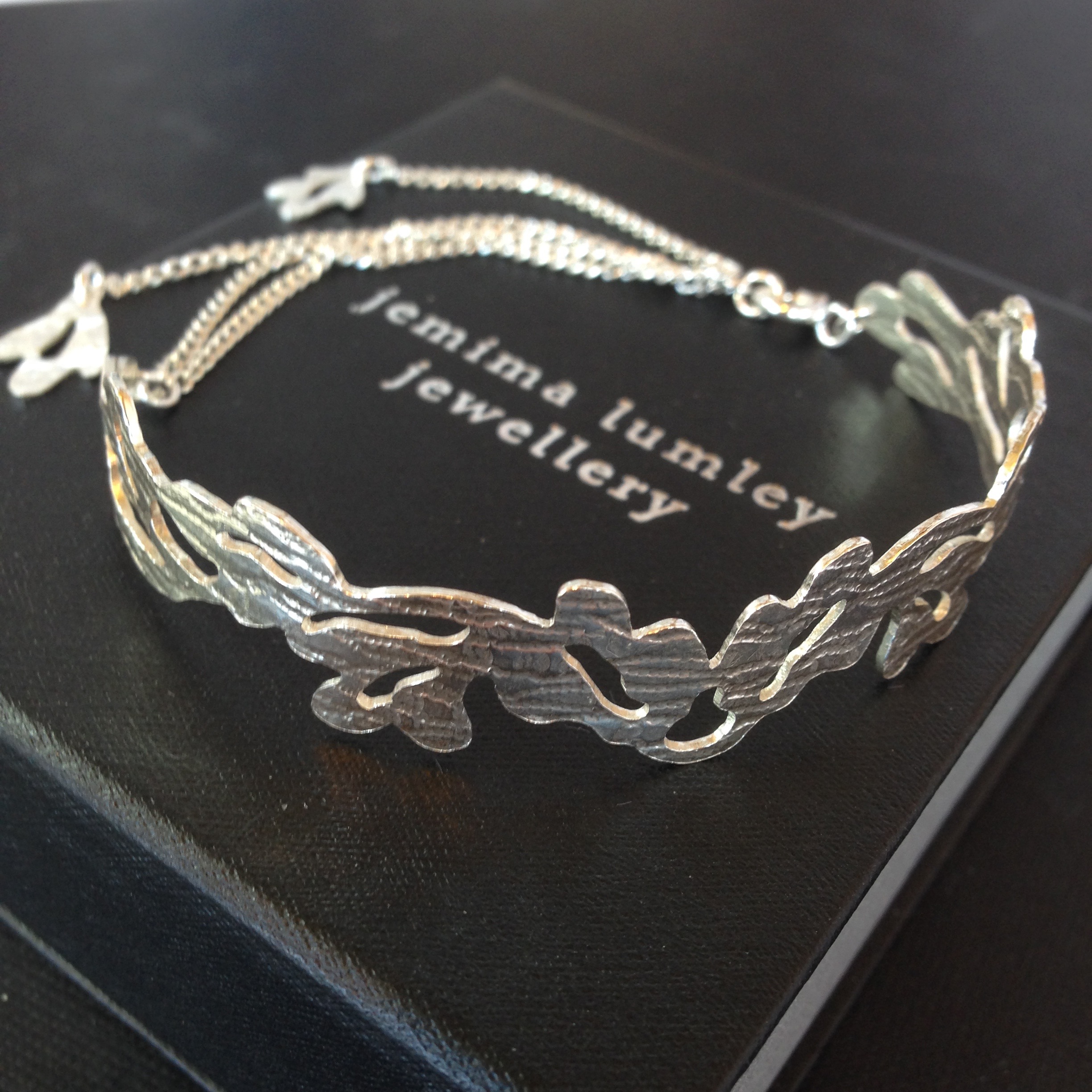 The bracelet that was part of the wedding set
Toiling away in my little workshop in the garden, thereís not a lot of contact with other people on a day to day basis, so itís lovely to make something special for someone who really cares about the work and wants something a little bit special and individual.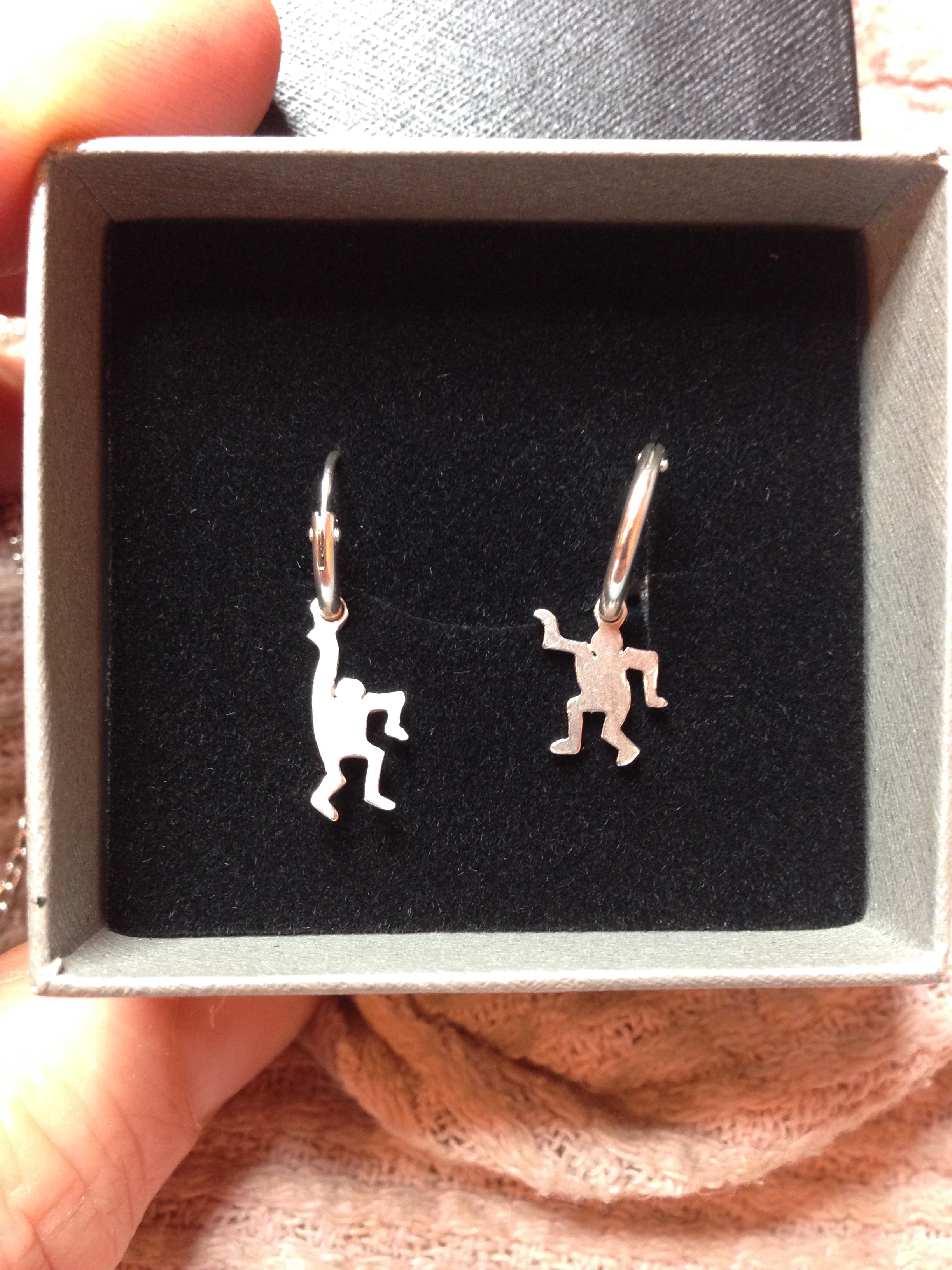 A Keith Haring pair of earrings for customer
I have one special local (and loyal!) customer who Iíve made many pieces for , mainly wonderful chinky cuffs. Here are just three of those I've made below, inspired some of her favourite things. The middle one is still my favourite - she asked for a pomegranate, and I had just seen a wonderful show at a local art gallery and had been inspired by a picture of circles. It turned out that she too had loved this particular image and recognised my nod to it in the seeds of the pomegranate!


about the author
After almost 20 years as a designer in children's publishing a short silversmithing course in 2006 prompted a change of direction.
The following year I enrolled on a part-time jewellery course, and found a local studio where I could make and sell my work.
In 2009, together with five other crafts people we found a shop space to rent on our busy local high street, the gloucester road, called Fig. We are open tuesday - saturday, 9.30am - 5pm (except August).
archive