From inspiration to finished piece
I love how inspiration can strike when you least expect it. Outside my workshop window is a bush… not being very green fingered (to say the least) I know it as an ornamental quince. I'm not that keen on it to be honest, but the birds sit in it, and then pop up to feed on the bird feeder stuck to my window. What I do like about it is that in the dead of winter it is covered in little red flowers, and round buds.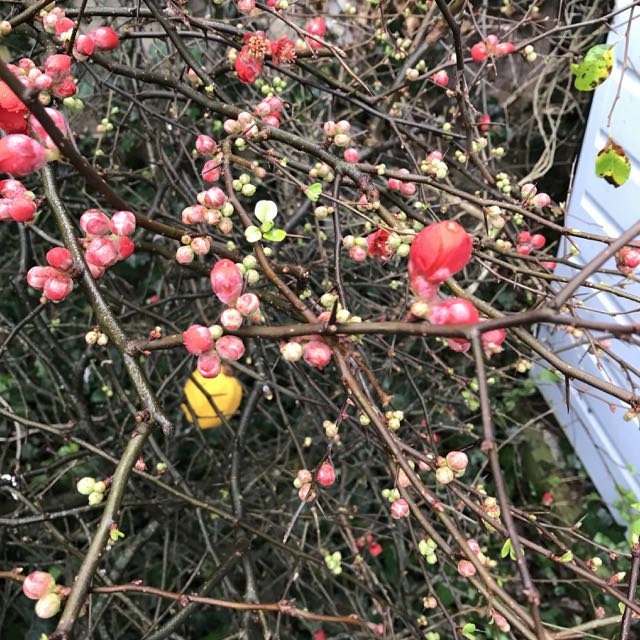 The other day while watching a pair of blue tits, it struck me how attractive the uneven and seemingly haphazard layout of the flowers and buds were, and next thing I was drawing and then making some earrings. And then some more. And then I messed up the first pair, and came up with another idea.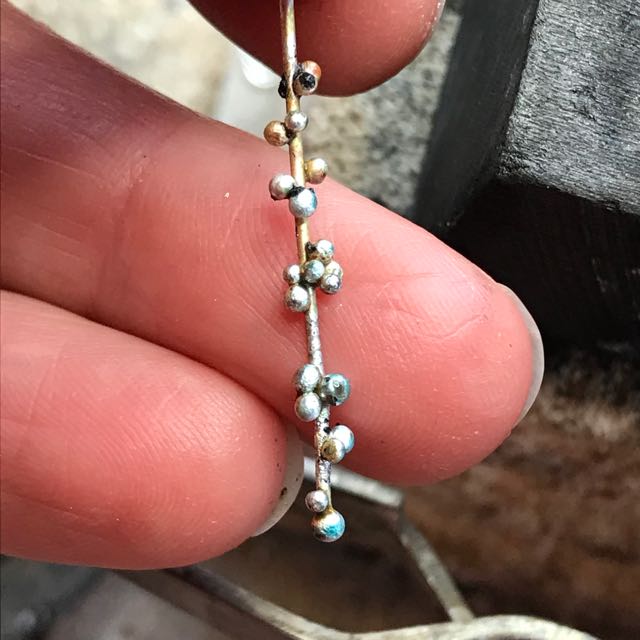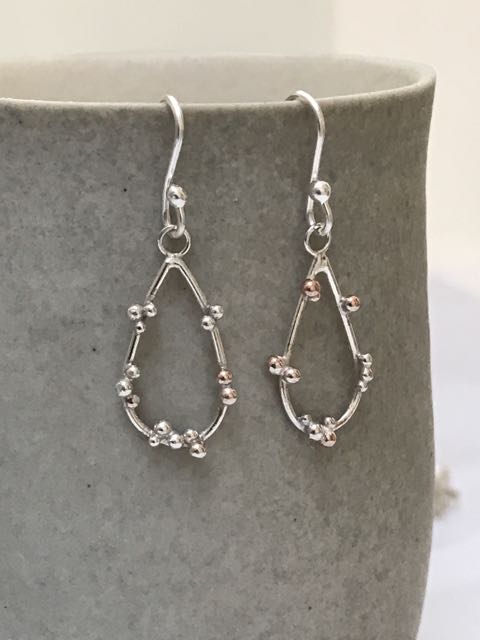 I showed a picture of an early version in my last blog of the flower earrings (these are now for sale on the website) and these ones above are ready to photograph, but my model has gone back to Uni so I'm waiting for some sunshine (aren't we all!) and a friend to be available to model for me.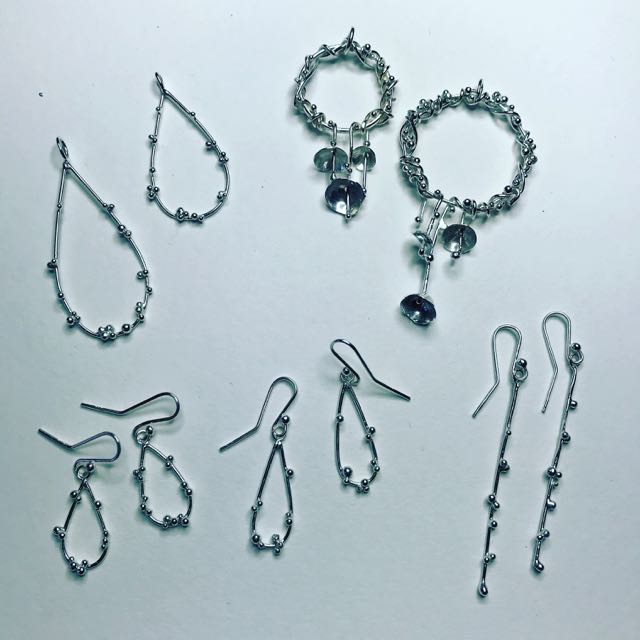 Above is a snap of all the pieces (except the ones already on the website) that were inspired by that funny bush!
about the author
After almost 20 years as a designer in children's publishing a short silversmithing course in 2006 prompted a change of direction.
The following year I enrolled on a part-time jewellery course, and found a local studio where I could make and sell my work.
In 2009, together with five other crafts people we found a shop space to rent on our busy local high street, the gloucester road, called Fig. We are open tuesday - saturday, 9.30am - 5pm (except August).
archive