Creating a name necklace
I make a lot of name necklaces! Theyíre easily my top sellers, even though their popularity is not quite what it was 4 years ago (when I was making around 10 per day in the lead up to Christmas!), I still make between a 5-10 per week.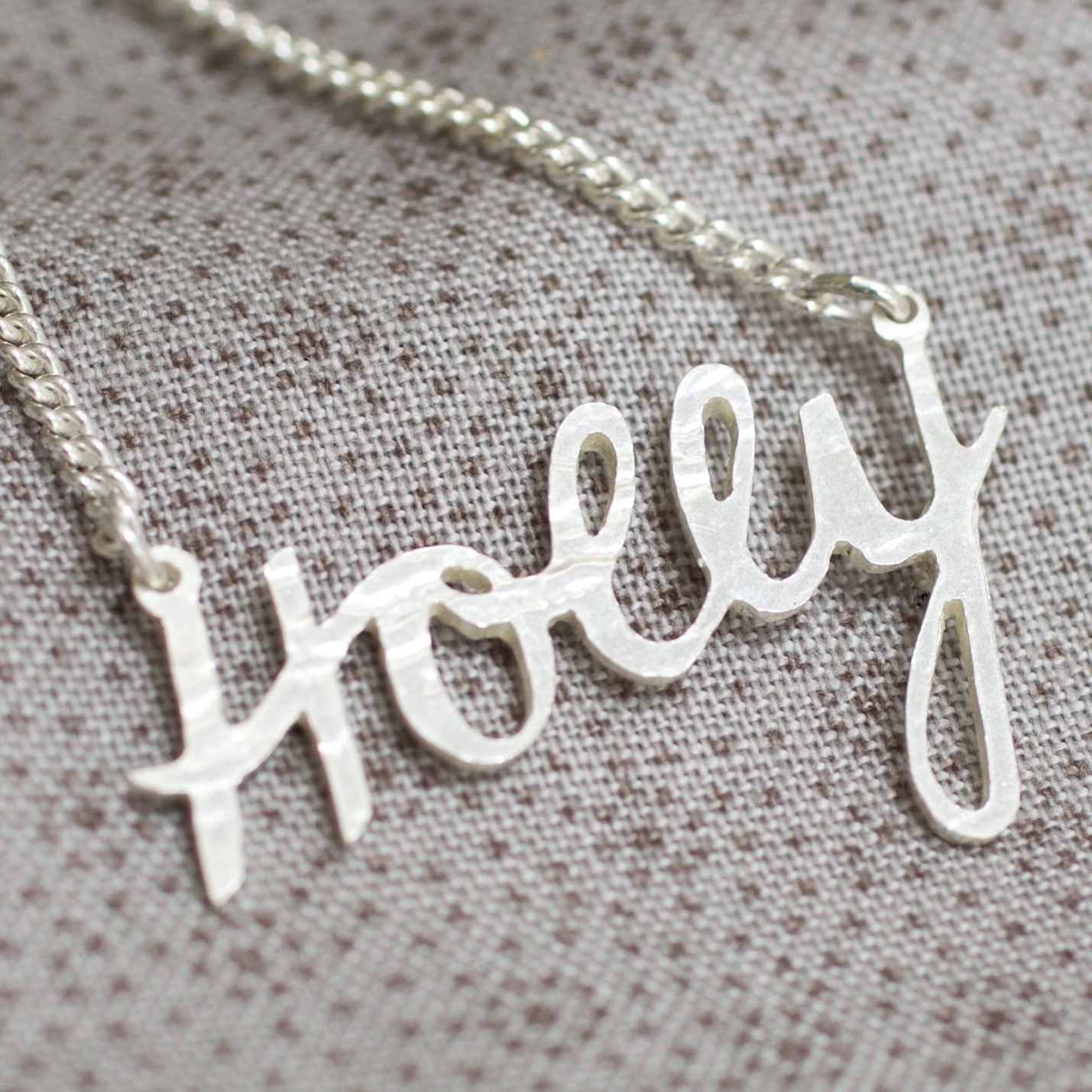 Itís always interesting to me, because they have such direct link to my old career and my graphic design degree. Before I became a jeweller, I was an art director in childrenís publishing, for the final 10 years with a wonderful publisher called Orchard. Hand lettering was a big part of many of the covers at Orchard, and it was a part I truly loved. Though we worked almost exclusively on computers, the cover was the one place where the pen and paper would come out and I would flick through type catalogues, online and real paper ones, to try to capture the feel of the book. Typefaces can do that - and Iíve always loved them for that reason, but nothing beats a spot of hand lettering.

So this was how my name necklaces began life - from my mind and then hand. Itís based loosely on my own (scruffy!) handwriting, but years of tinkering with type means I can draw out a name in a few minutes. I canít tell you the amount of times Iíve been asked what font or typeface I use, what computer programme cuts out the lettering, or what machinery I use to create the pendants. None, None. And none. Itís all done by hand. All of it! I sketch, then ink out the names on tracing paper, then stick that to sheet silver, and then cut it out with a handsaw. Admittedly a very expensive and precise saw, but a hand one none the less.
And strangely, having done over 2,000 of these name necklaces (and Iíve done some unusual ones in my time, including Spaz, QueenYaz, Delicious and countless boys names - thank you Adele!), and in several languages, including Arabic and Hebrew, I still enjoy drawing them out and the fiddly cutting more than any other pieces of jewellery I make. I think itís the nostalgia!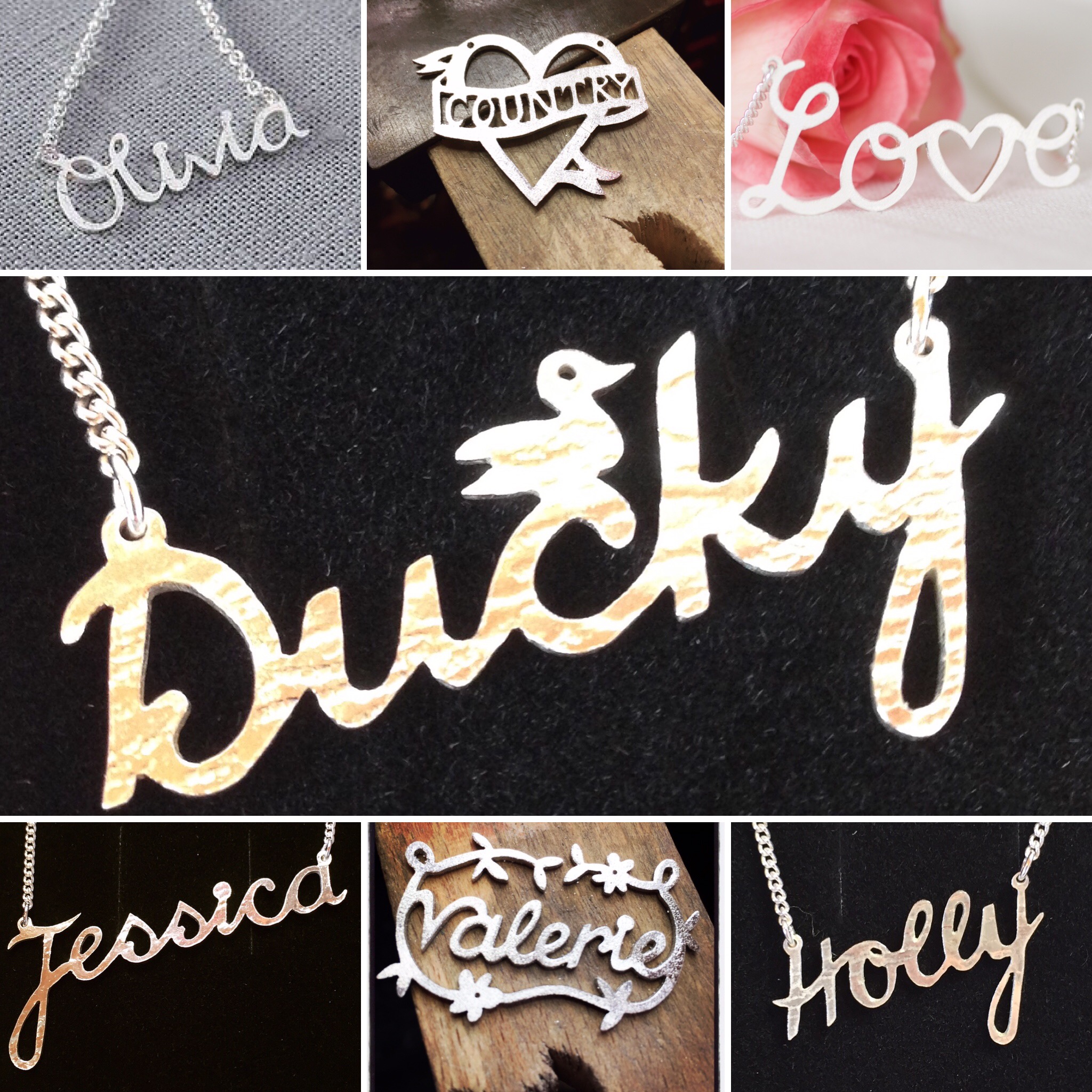 Comments
about the author
After almost 20 years as a designer in children's publishing a short silversmithing course in 2006 prompted a change of direction.
The following year I enrolled on a part-time jewellery course, and found a local studio where I could make and sell my work.
In 2009, together with five other crafts people we found a shop space to rent on our busy local high street, the gloucester road, called Fig. We are open tuesday - saturday, 9.30am - 5pm (except August).
archive