Cakes, bakes and soggy bottoms
The last week has been a busy one - there are a lot of March birthdays in my (extended) family. Summer loviní my husband always says! As the baker of the household I've been doing rather a lot of cooking, of all kinds, this week. Favourite meal (lasagna), favourite cake (triple chocolate) and finally a big family pudding to feed 10.

The cake recipe is my version of one that I found a few years ago in the Guardian. I canít find the original recipe that I adapted it from, but I do remember that it had a lot more sugar in it! We always joke that it must be good for you as itís gluten free, but seriously, this much chocolate. . . well, itís great for special occasions, letís just put it that way. Hereís my recipe - itís really very easy, and as itís flourless and doesnít rise much, so itís very dense and gooey.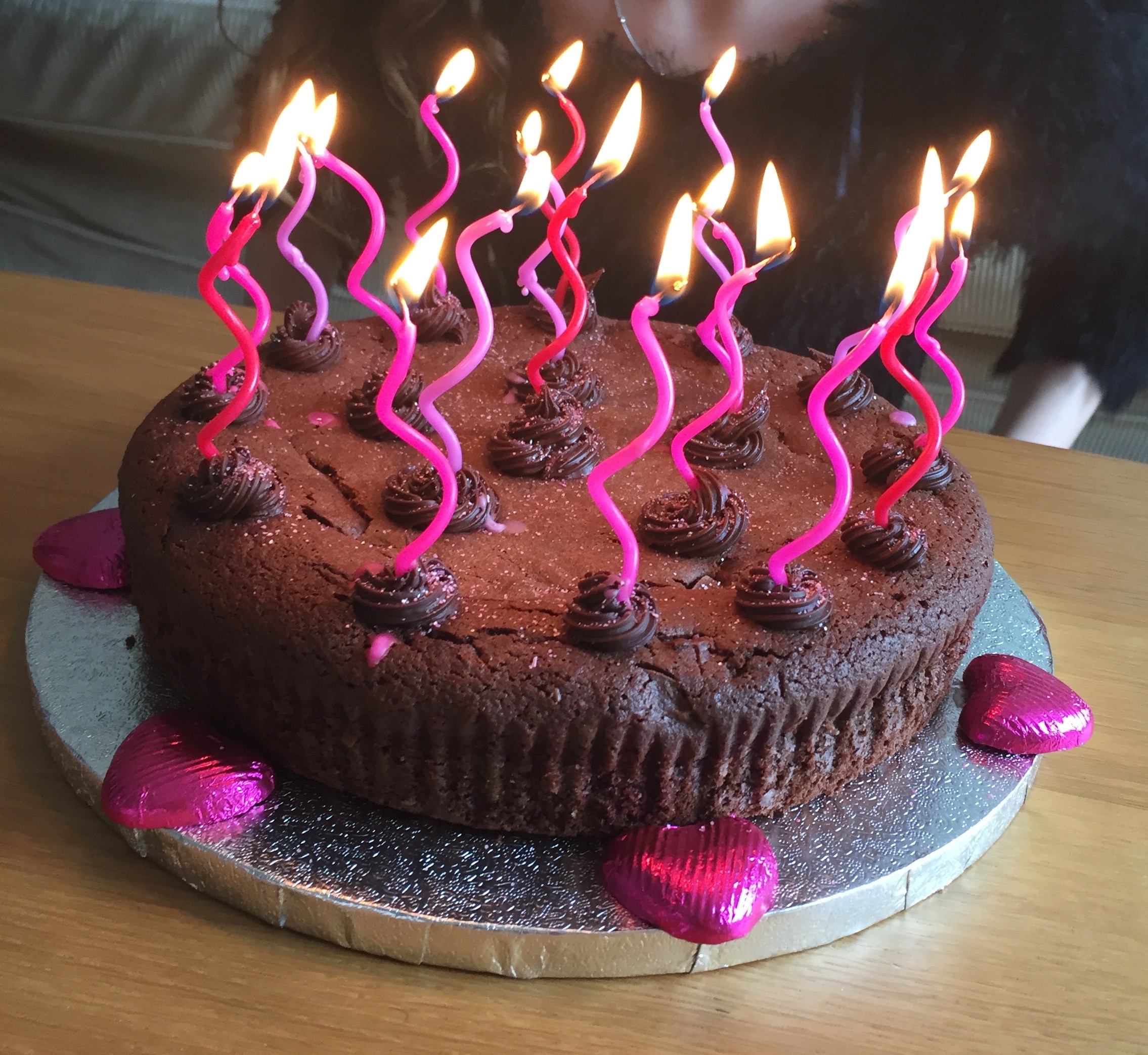 150g butter
200g dark chocolate
5 eggs
150g granulated sugar
160g ground almonds
1 tsp baking powder
1/2tsp vanilla essence
100g chopped up milk chocolate
Your choice of chocolate icing, and/or chocolate decorations!
Line 22cm cake tin, and grease with melted butter. Put the oven on 180 degrees or gas mark 4.
Melt the butter and dark chocolate in a bain marie/microwave or over a very low heat. Stir to combine.
Put the eggs, sugar, almonds, baking powder and vanilla essence in a bowl, and add the melted chocolate mixture.
Use an electric mixer on medium for two minutes to combine thoroughly. Stir in chopped milk chocolate with a spatula.
Pour into prepared tin and cook for about 25 minutes. The top will be cracked (like a brownie top).
If you want another, more grown up, excellent chocolate cake, hereís another recipe that I use and love.
Meanwhile, on Sunday for Motherís Day I offered to make the pudding for a family get together. Rather than my fall back crumble, I thought Iíd do a pastry recipeÖ. Thereís a great one in Hugh F-Wís Three Good Things, which is not a pretty shortcrust tart, more your freeform style, which I prefer! You make the shortcrust pastry, macerate some fruit, roll out the chilled pastry, dump the fruit on top in the middle, and then sort of pull up the pastry around the edges to hold it in. Easy peasy. But - very juicy. Driving to my sister-in-lawís house resulted in the juice leaking, all over me so I had a soggy (and sticky) bottom by the time we reached her house. Luckily the tart, though slightly soggy (this is the edible tart, not me) was very tasty indeed.You can find the recipe online here.

about the author
After almost 20 years as a designer in children's publishing a short silversmithing course in 2006 prompted a change of direction.
The following year I enrolled on a part-time jewellery course, and found a local studio where I could make and sell my work.
In 2009, together with five other crafts people we found a shop space to rent on our busy local high street, the gloucester road, called Fig. We are open tuesday - saturday, 9.30am - 5pm (except August).
archive