The WOW moment! The fun of being a creative volunteer
Iíve mentioned before that I volunteer for an amazing charity in Bristol, called One25. Iím one of their creative volunteers, and every Tuesday I head off to St Paulís with my bag of bits and try to Ďteachí the lovely women sewing skills! It makes e laugh, as my sewing skills are pretty narrow - I canít pattern cut or sew in a zip, and I even struggle with sewing on poppers! I have done a brief course on quilting so I know the basics there, and I hand embroider (not a skills the ladies are very interested in!). So mainly we make envelope cushion covers and quilt.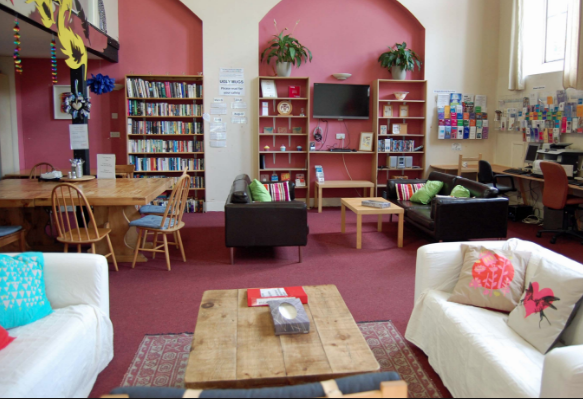 What I love most though is to be surprised - now and then a woman asks me get them started on an embroidery, cushion or quilt, and I stand back in complete awe! This week was one of those sessionsÖ Iíve been working with a fabulous woman who four or five weeks ago asked to make a little quilt. She started cutting up squares, but said she wanted to make something a little more challenging so she started cutting her squares in half, and then half again. Eek! This is already outside my comfort zone/knowledge. She said she knew what she was doing - it turns out sheís a trained bricklayer, so laying out a tessellated grid of squares and rectangles was a doddle for her!
She then proceeded to sew them together week by week, and yesterday we finally sandwiched the quilt together and finished it off with a couple of little bows. She didnít want to put a traditional binding on, so she finished with seams and spot of hand sewing.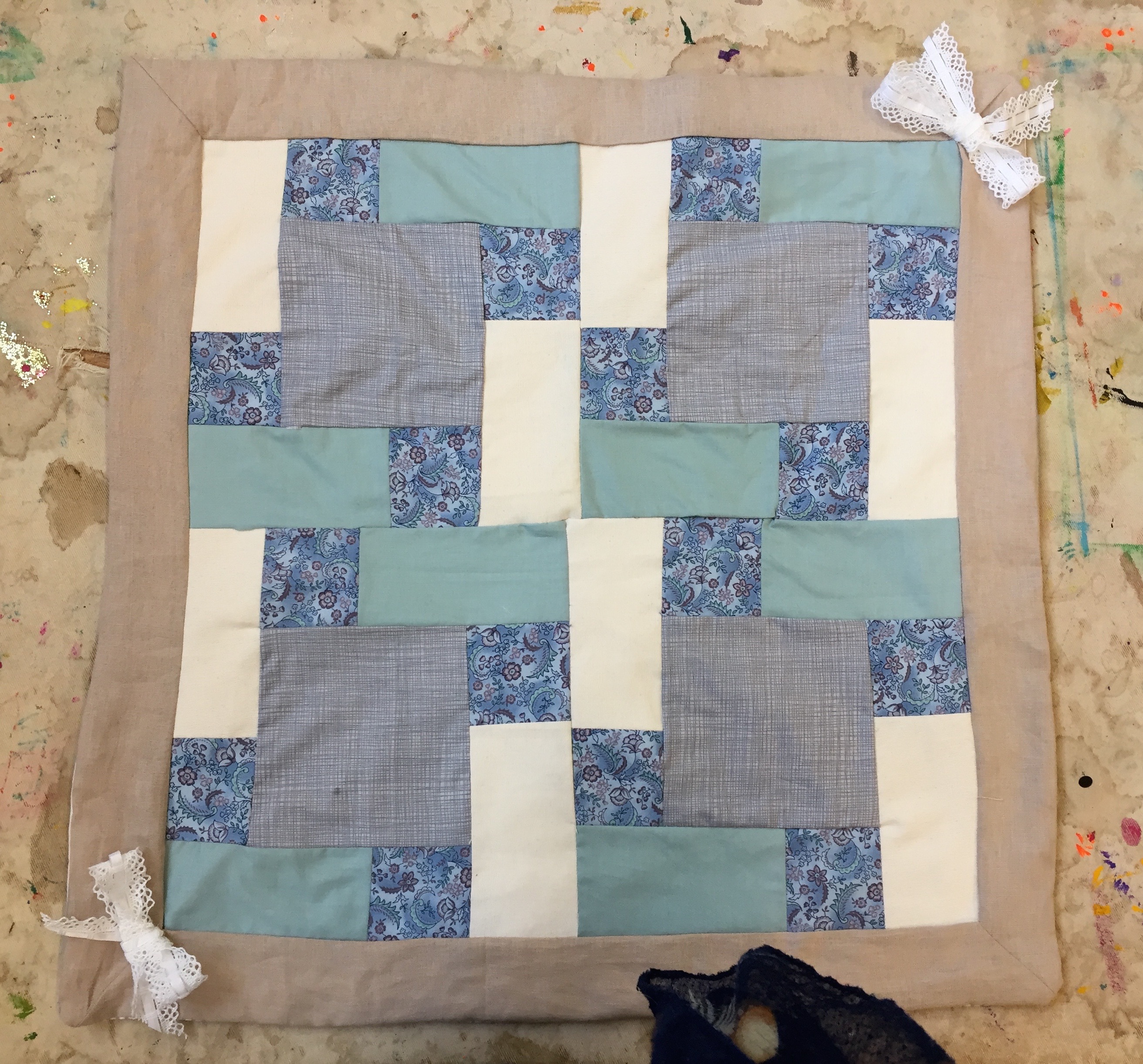 (Sorry about terrible photo, that even includes the end of my scarf!)
And this is why I volunteer - that moment when I stand back, and just think WOW! Against all the odds (and they have many odds to conquer) that desire to make something, for someone, to work at it every week, and complete something so blooming gorgeous is always there.
If you are in Bristol reading this, One25 is always in need of craft equipment. Do get in contact with me if youíve got bits and pieces gathering dust, and I can let you know if itís something that One25 could put to good use.
about the author
After almost 20 years as a designer in children's publishing a short silversmithing course in 2006 prompted a change of direction.
The following year I enrolled on a part-time jewellery course, and found a local studio where I could make and sell my work.
In 2009, together with five other crafts people we found a shop space to rent on our busy local high street, the gloucester road, called Fig. We are open tuesday - saturday, 9.30am - 5pm (except August).
archive